Technology is killing things, namely small family owned businesses such as bookstores. They simply cannot compete with the likes of Amazon. Even now, Amazon is trying to insert itself in between small businesses and their customers trying to play middleman.
A couple of weeks ago I visited my old stomping grounds in Denver, Colorado with my wife and one of my sons. Anyhow, one of mine and my son's favorite places to go is a place called Caboose Hobbies. It's a huge model train store, the type that you see in movies, complete with model trains of all shapes and sizes, chugging along through detailed cities, with gas stations, stores, trees, rivers, and people. For me this store is beyond amazing. It's almost as if you're stepping into another world when you walk inside. I can't begin to imagine what it's like for my son. Words don't do it justice.
I opened the door for my wife and son, then walked inside only to see empty shelves throughout the entire store! Immediately I turned to the store clerk who was standing just inside the doorway saying "what in the heck is happening here?" She responded, "We're going out of business. We've been in business since the 1930's."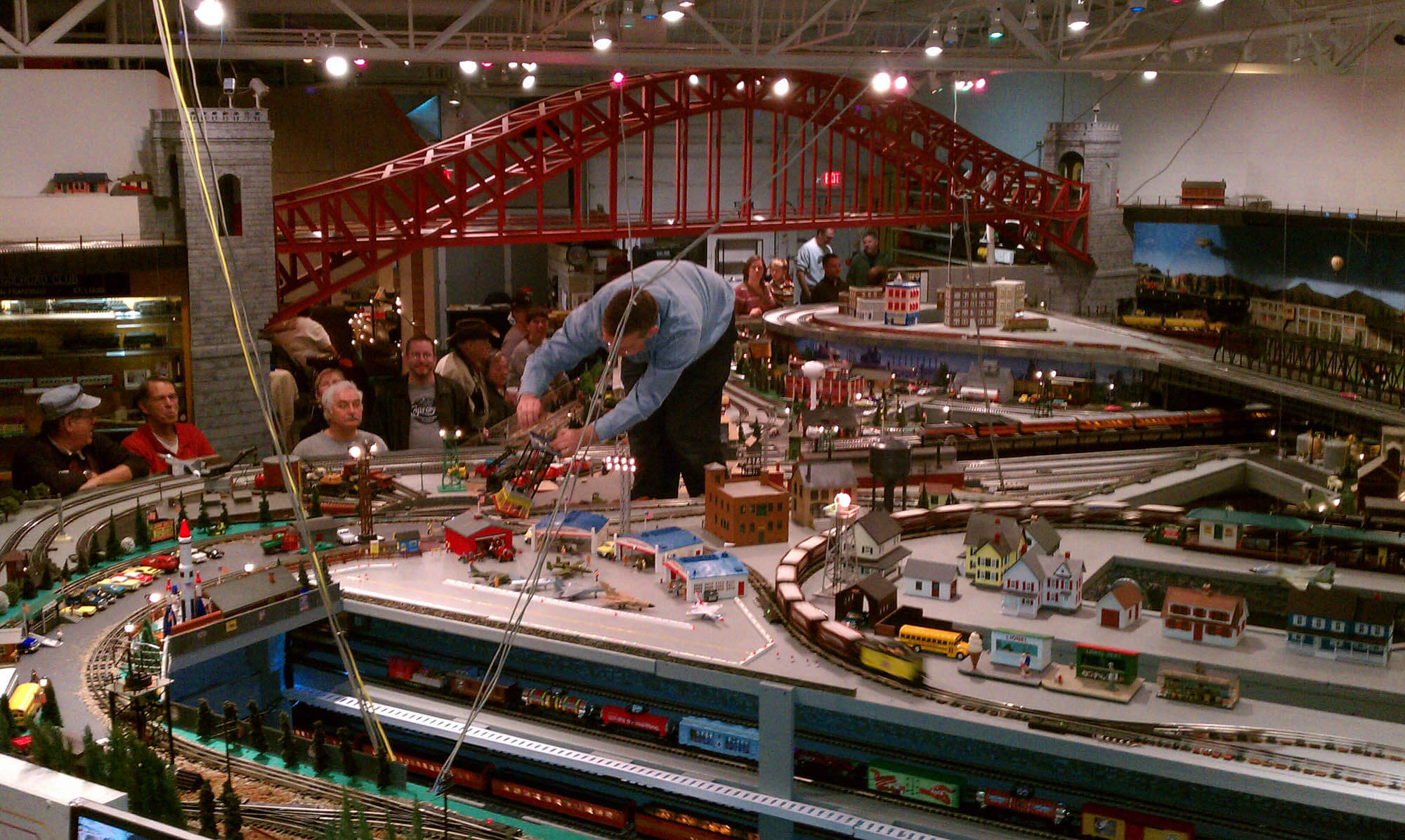 Whoa, the 1930's…That's 80+ years of being in business. What in the hell has changed? I quickly ran through the possibilities and came to the conclusion, they were going out of business because nowadays kids (the store's main customers) are spending their time playing games and watching Youtube on phones and computer tablets. I told this to the lady and she nodded her head in agreement and began crying a little. She told me "it's just so sad to see this store going away. It's one of the best places in this entire city." I said a few more four letter words and then began to walk through the empty store, looking at what little was left.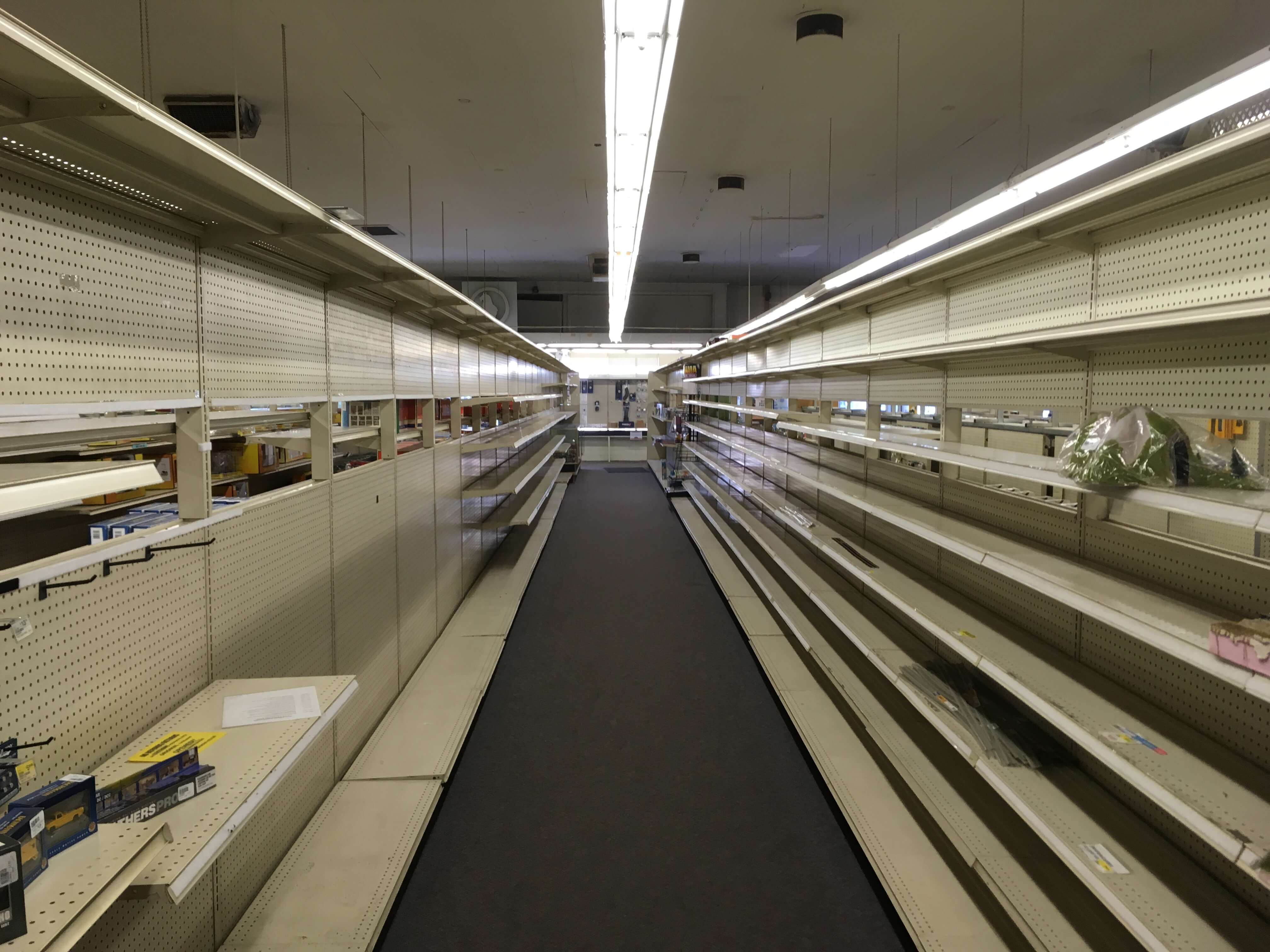 The more I think about this, the more it bothers me. My oldest son, now 4 years old, may never remember this store. My two younger children will likely never see another store such as this model train store. The only way they'll learn about this type of store, if at all, is through storytelling or pictures.
That's not the only thing that bothers me. Perhaps more important and worrisome is why the store went out of business in the first place. Caboose Hobbies went out of business because kids are wasting their time playing meaningless games on tablets. Rather than building model trains, working with their hands and learning all of the detailed work required to build a model train, they are opting instead to spend time watching stupid videos and playing stupid games.
Now, I'm going to ask you to follow a train of logic – this store lost all of its business and had to close because children ceased coming to the store to buy and build trains, what does that mean for children's pets such as dogs? Are dogs being neglected too?
I pose this question – if kids are spending all of their free time playing computer games and watching Youtube, isn't it likely that dogs (like model trains) are being neglected? Being neglected in the sense of children choosing to play inside on tablets and phones rather than outside with the dog? Of course, you could blame the parents, saying it's their fault for letting their kids do this etc etc…And to be clear, this is true to a certain extent. And maybe it is the parent's fault for allowing their children to waste their time playing dumb games and watching dumb videos.
And if this is in fact the case, that it's parent's fault, where will parent's draw the line? Technology is now entering our homes on an even deeper level, with the likes of Alexa and Siri and it's becoming harder than ever to keep technology away.
At the end of the day and at a high level, this technology (games, Youtube, etc) is stupid. It provides an incremental (negligible) value at best. In other words, it's a waste of time. Time that is better spent with your children playing outside with the dog or building a model train, working with their hands, or simply enjoying the natural beauty of being outdoors.
It's up to us parents to take control of this situation. No one else can help but us.
How is it we expect children to control an addiction to technology that even us as adults cannot control? Do you see the ignorance there?