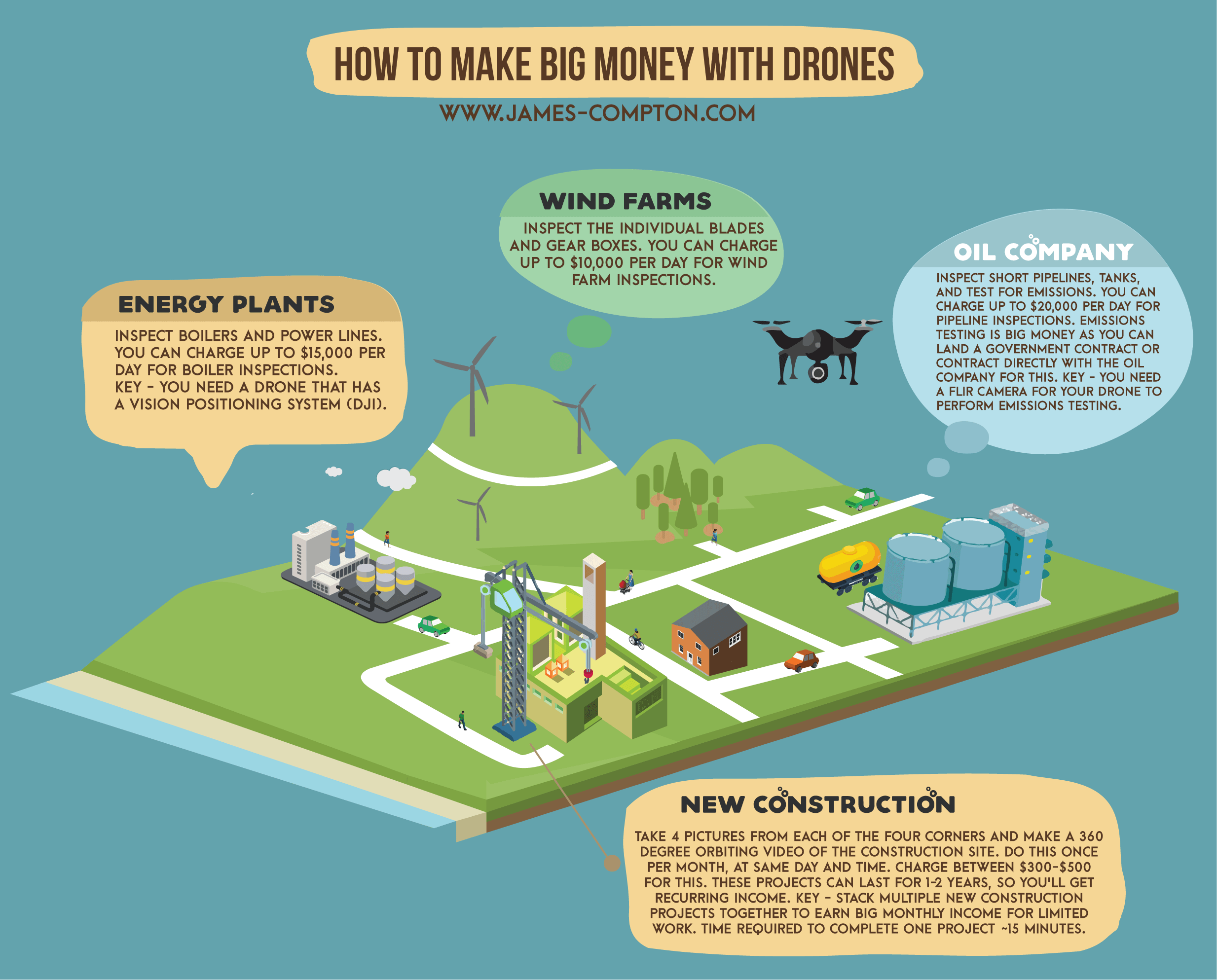 They say a picture is worth a thousand words. If that's true then this picture is worth upwards of $50,000. Why? Because it lays out the basics of one of my biggest most popular blog posts. You know, the one that made me a ton of money using a drone to perform inspections for big companies.
You can read the drone blog post in its entirety here.
To be clear, this only lays out the basics and is designed to help you better wrap your head around exactly what it is I'm talking about when I say (1) energy plants, (2) wind farms, (3) oil companies, and (4) new construction projects.
Also stay tuned, because I'll be publishing a monster blog post going into ever more depth and detail concerning drone inspections, equipment required, how to get to the decision maker etc. Good stuff coming!
Here's a step-by-step guide to get to the decision maker in energy companies, wind farms, and oil companies.